Description
Artist Lily Rose Grant worked with GDFC to create limited edition merchandise that celebrates the defiance of the women who fought against a society that ardently believed football was a sport for men.
50% of proceeds go to GDFC.
50% of proceeds go to Lily Rose Grant.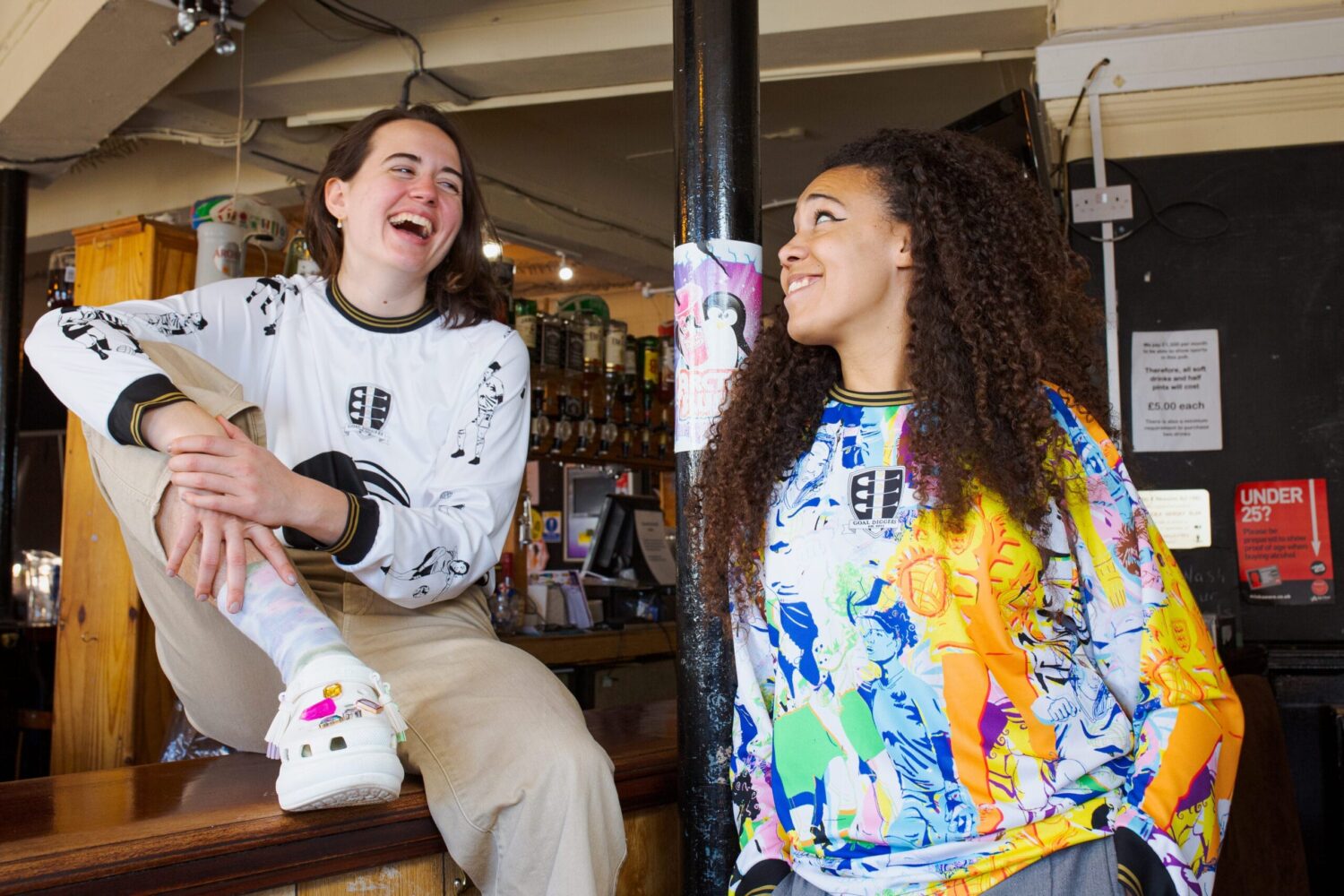 This GDFC Merch range features six stories from the history of the women's game, including;
Alice Kell (1921), the first captain of the infamous Preston-based Dick, Kerr Ladies
Preston Ladies (1926-1939), who continued to play at non-FA grounds.
Sue Lopez (1971), the first English woman to play full time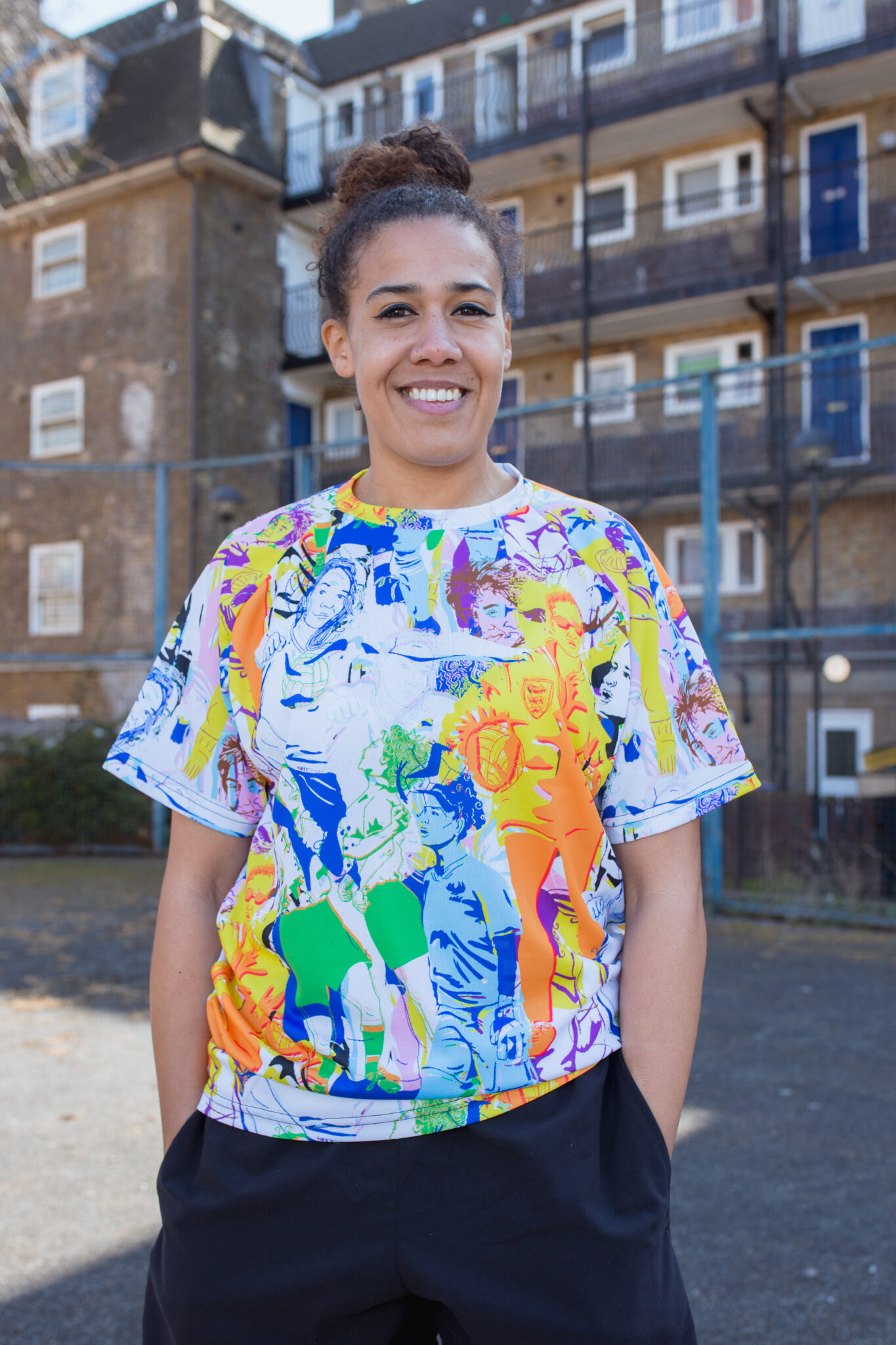 Hope Powell (1998), the first full-time coach for the England Women's International Team
Chloe Morgan (2021), a professional goalkeeper and a football coach who is also working to change the racist, sexist and homophobic structures which still exist in football
Sammy Walker (2021), a transgender footballer, who currently plays in the Women's National League South, the third tier of English women's football.
Two of the shirts in the collection are composed of the Progress Pride flag colours, visually linking the kit to another protest as celebration and recognising the queerness represented throughout the history of women's football.
A point of pride, which is so sorely lacking in the men's game.
Photography Credit – Edi Whitehead