Halbro is a family run business established in 1919 and formed as a result of a conversation between two friends; one a coal merchant (Hallet); and the other a sports retailer (Broughton) who was explaining how difficult it was to obtain quality rugby clothing.
The result was the formation of Halbro Textile Co Ltd in Wigan, a town of coal mining and textile fabrication. Steeped in Rugby history it bred hard men and a feared rugby team.
Hallet and Broughton realised from the start that it was the customers' absolute confidence in their product that was the name of the game and the Halbro reputation for quality grew as quickly and soundly as the company itself.
In 1924, Broughton left the company allowing Hallet to continue until he passed away in the 1950s. Eventually Halbro was bought by the Moores family in 1961 who integrated a forward thinking production team to constantly expand on quality and design, keeping the company's position as a market leader in performance sportswear up to present times.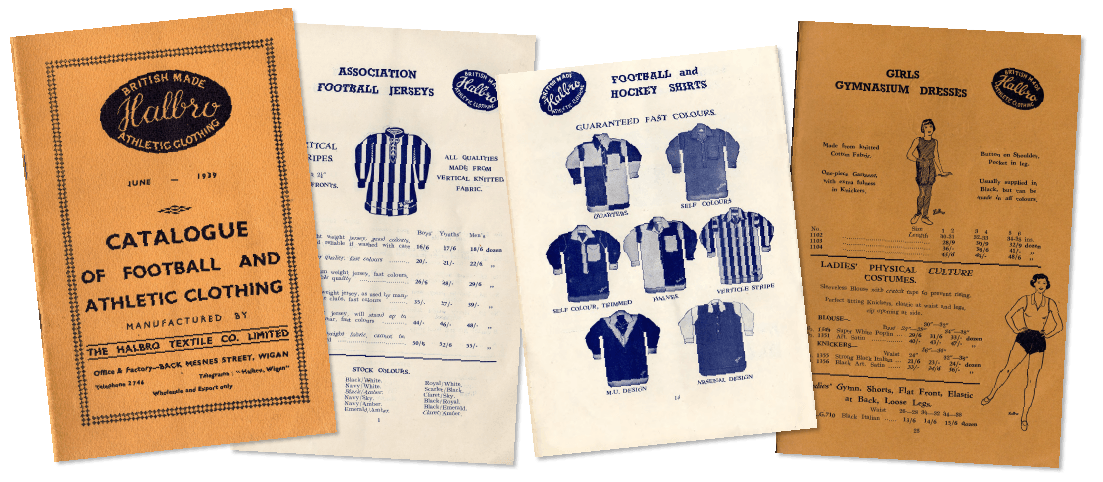 Although we are famous for our jerseys and shorts we also have a large range of training and weather protection gear. In fact, the company's open attitude to customer needs means we can supply any garment you are likely to need for your sports.
From our humble beginnings in 1919, we still hold firm to the traditional values brought to us by Hallet and Broughton: personal service, quality assurance and aftercare. We are proud that Halbro products are worn by many sports clubs, schools, colleges and Universities and is supplied with confidence as we believe it is the best!
If you wish to discuss your requirements further, please don't hesitate and contact a member of our Halbro team today.
YOU CAN REQUEST YOUR BESPOKE DESIGN BY CALLING 01204 696476